Vegan Shepards Pie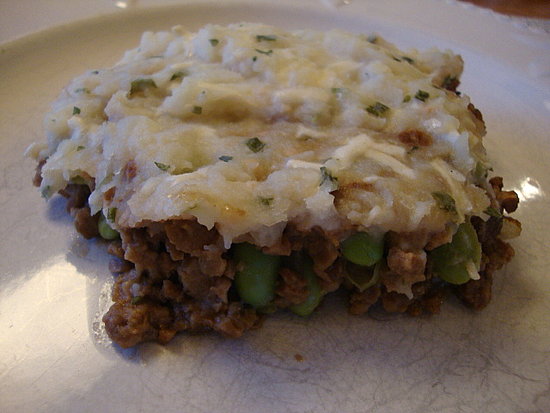 This is actually easier to make than you would think. You can nuke 2 large potatoes, or use frozen ones (thawed, of course). I used edamame for some added protein, but feel free to use peas if your prefer. Easier, healthier, comfort food.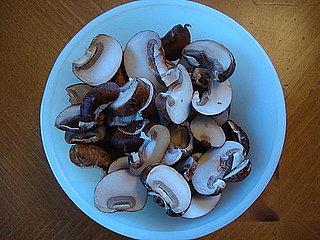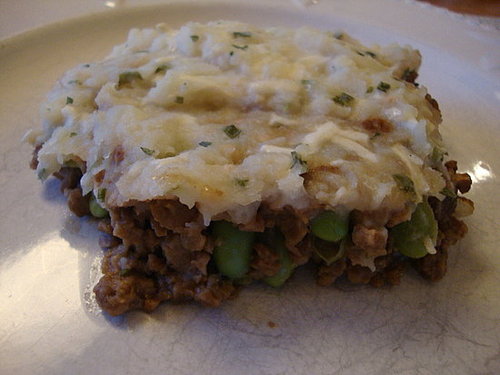 Original recipe
Vegan Shepards Pie
Ingredients
1 bag Boca Crumbles
1 small onion, diced
1-1/2 C cremini mushrooms, sliced
1 C edamame, thawed if frozen
1 C vegetable broth
2 C mashed potatoes
1/4 C almond milk
2 tsp dried chives
1 tsp dried parsley
1 clove garlic, minced
Salt and pepper
1/2 C vegan mozzarella, shredded
Earth Balance margarine
Directions
Preheat oven to 350. In a large skillet heat the vegetable broth and add the onions and Boca crumbles. Cover and let simmer over a low-medium heat, season with salt and pepper; stirring occasionally. After about 10 minutes, add the mushrooms and edamame. Cover again for 5 minutes.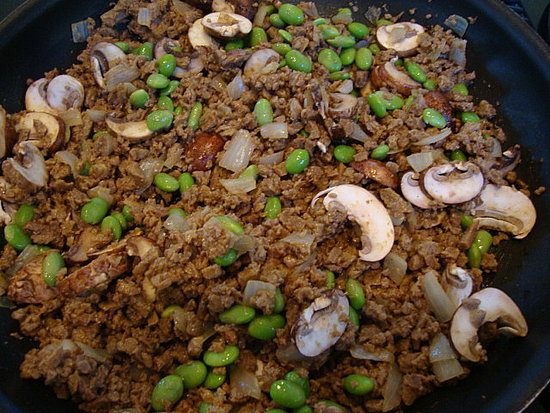 Meanwhile, add the potatoes, milk, mozzarella, chives, parsley, and garlic in a mixer and cream until slightly smooth.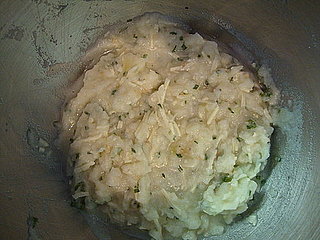 Lightly grease a 9×13″ baking dish with a little Earth Balance.  Pour the Boca mixture into the bottom of the pan and spread out evenly. Next, layer on the mashed potato mixture and spread evenly over the top.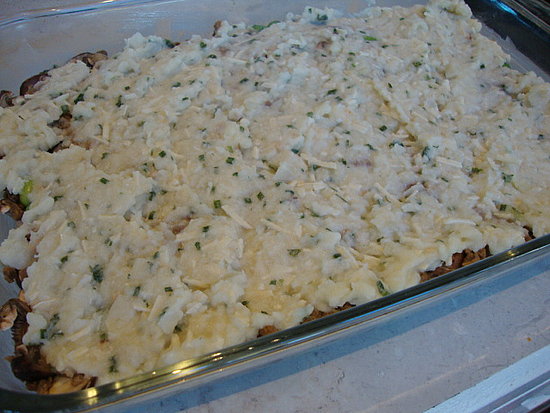 Bake uncovered for 30 minutes. Enjoy!
Information
Category

Main Dishes, Potatoes
Saved to