Strawberry Pretzel Ice Cream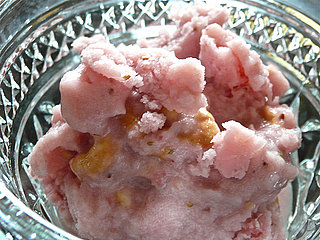 After reading Leanne @ Healthful Pursuit's recipe for Strawberry Ice Cream, I fully intended to make a nice, normal strawberry ice cream.  Then I spotted those pretzels and rekindled my romance with sweet + salty.  I was 5 seconds away from adding pepper too, but I refrained.  Next time.
This Strawberry Pretzel Ice Cream was fantastic.  The pretzels were perfect in it.  Even if you don't add them - *gasp* - do use a shake or two of salt to bring out the strawberry sweetness.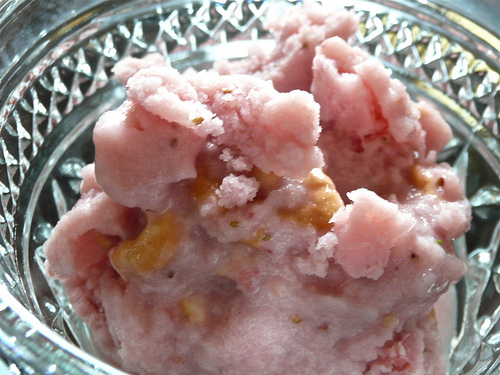 Ingredients
3/4 C light coconut milk
1/4 C unsweetened almond milk
1 cup strawberries
1 tsp pure vanilla extract
1 T maple syrup
1/4 tsp guar gum
1 package of Delta pretzels, slightly broken up (probably 3-4 regular pretzels)
Directions
Combine all ingredients EXCET the pretzels in a blender.  Blend until smooth-ish (I left a few bites of strawberry).
Pour into ice cream maker and process as directed by manufacturer, adding pretzels in the last 1-2 mins.
Scoop into 2 bowls and enjoy!
Information
Category

Desserts, Ice cream
Saved to