Warner Bros: The Dark Knight Rises now in cinemas……….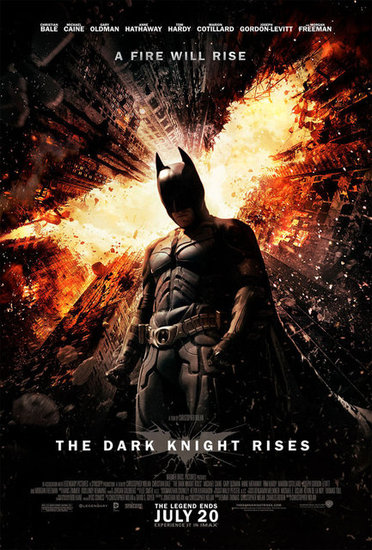 E-Value: 7.5/10
Plot : 8.0/10
Acting: 7.5/10 (Christian Bale, Anne Hathway) 7.0(for other cast)
Directed and produced by Christopher Nolan, who co-wrote the screenplay with his brother Jonathan Nolan and the story with David S. Goyer, The Dark Knight Rises is the film of the 3rd installment in Nolan's Batman film series, and a sequel to The Dark Knight (2008). The Dark Knight Rises is intended to be the conclusion of the series.
In this latest installment, I think what's Nolan trying to portray about the protagonist, Wayne or Batman apart from his physical strength is his vulnerability. Batman has one weakness point, always… It is his love to Gotham and the people. Well, some critics might take as it flaws the character, but I think this particular weakness point somehow makes him beautiful. Not only that, the weakness destroys Batman but also can be his salvation incidentally.
Batman aside, for villainous part, I love the ideas of digging out the past from the League of Shadows that eventually churns out a finely done string of plots on villains part, the cross allies and on top of that, the whole conspiracy ends up with a mind blower!
The only fallout in my point of view is that almost quarter of the flick has been taken after the first warning of the nuclear explosion at a stadium until Batman to climb up from pit that held him captive. It is a little bit long and results a stretchy moments on that particular interval.
On casting part, Christian Bale definitely embeds into his role as Batman (note: way much better than Terminator Salvation). Another highlight is Anne Hathway who played Selina Kyle, a character written as inspired by Catwoman, she churns out great performance too. However, with a little bit extra bitchy streak, would be better.
In a nutshell, The Dark Knight Rises serves well as an epic conclusion!
Saved to