Weight Loss Workout for Beginners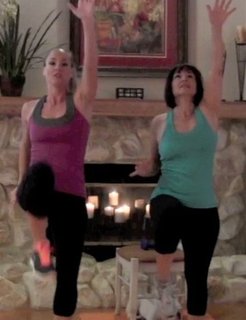 By Jessica Smith
Have you decided to start exercising to lose weight? Good for you! After you've received clearance from your doctor to begin, the most important thing to focus on is just getting in motion! Don't spend too much time (or money) which plan, program or method you need to focus on first – the best way to get started is to lace up your sneakers and get going. Start by walking or riding your bike around your neighborhood, and gradually build the length and distance of your sessions when you feel ready to take on more.
 
Though cardio exercise should be your primary focus in the beginning, you'll eventually want to add strength training to your program to help you build metabolically active muscle, build strength and create definition.
 
Try this total body circuit that you can do at home (grab a pair of 3 or 5 lb dumbbells or try this with two 16 ounce water bottles and a chair).
 
Saved to