Which do you think best fits?

+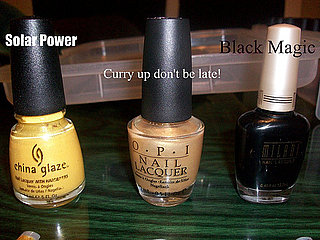 =
So I was quick to pick up China Glaze's new collection. Just in time for Winter! I have fallen in love with the Cleopatra polish which is pictured above... I love pairing golds with CERTAIN  colors because not every color on the color wheel compliments gold. With all that being said I choose three different colors from three different brands (the names are on the polishes)!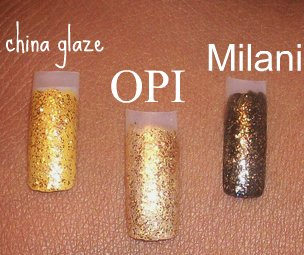 This Cleopatra polish is FIRE! It's the perfect summer polish and I highly recommend buying China Glaze's Fast Forward top coat with it. It brings out its natural shine. I was told that OPI's polish was the best fit for Cleopatra, but I'm loving it with Solar Power. Which already had a goldish tint to it, but gold and black makes a great halloween nail. Don't you think?
Saved to