Wild Rice, Mushrooms & Spinach Stuffed Peppers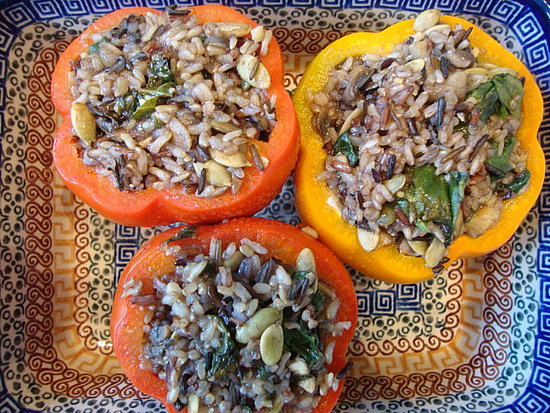 I know what you're thinking . . . stuffed peppers again?! But these are different—that's what makes stuffed peppers so great; the ingredient possibilities are endless. These take a bit more time since I used a wild rice mix, which needs to cook for 45-50 minutes, but they're well worth the extra time. This recipe is enough for 4 peppers, but I made 3; the leftover rice mix will be ideal for tomorrow's lunch.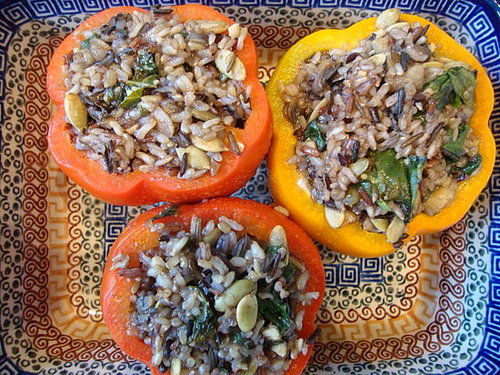 Original recipe
Wild Rice, Mushrooms & Spinach Stuffed Peppers
Ingredients
4 large bell peppers, tops and innards removed
1-1/3 C wild rice mix
3 C mushroom broth
1/2 C pumpkin seeds, toasted
2 tsp olive oil
3 cloves garlic, minced
2 C fresh spinach, torn
1-1/2 C mushrooms, diced
1-1/2 C vegan pepper jack, shredded
Directions
In a large saucepan, bring the mushroom broth to a boil. Stir in the rice mix, reduce heat to low and cover for 45-50 minutes. Meanwhile, preheat oven to 375 and in a small skillet, toast the pumpkin seeds.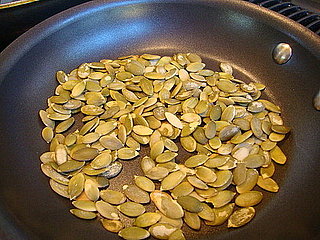 In a large skillet, heat the olive oil and garlic, then add the mushrooms and spinach. Only cook until the spinach starts to serious wilt—just a few minutes. Stir in the cooked rice and pumpkin seeds.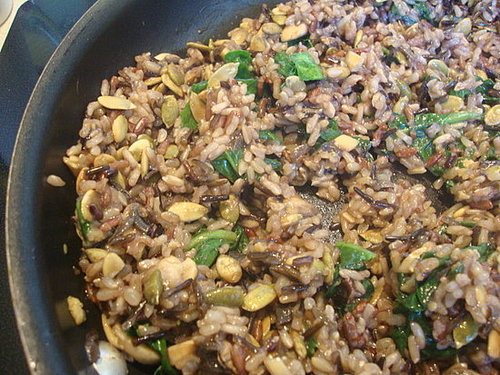 Put a tablespoon or two of cheese in the pepper, fill part way with rice stuffing, then some more cheese. Top it off with more rice mix; a layering effect. Bake covered for 35 minutes, then uncover add a tiny bit of cheese on top and bake another 5 minutes. Enjoy!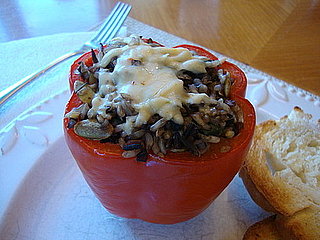 Information
Category

Rice, Main Dishes
Saved to