Wiseman's Recall Too Extreme for Critics?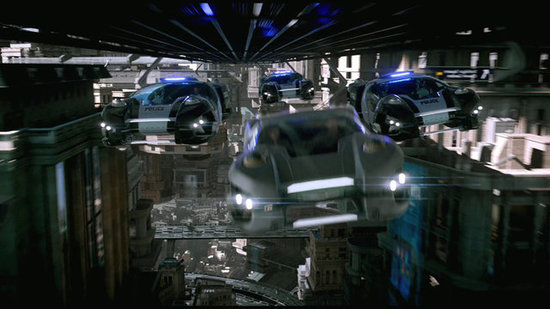 IF you sought that critics nowadays are very hard to please, then running project of movie remakes are twice harder to satisfy their taste buds. The truth isn't far behind, just take the example of the latest Len Wiseman's Total Recall, the remake of 1990's Schwarnagger original movie with the same title. I guess the copy of the original has been embedded in their brain for way too long, that's why critics has already set the bar regardless of what's the new has to offer. The new Total Recall isn't a flop to me, to be honest. I believe that this new version of sci-flick is hard to take by certain level in relativity with the original due to extreme length of Wiseman's signature exerted into this remake. Okay for convenient truth, just blame Wiseman for all his extreme factors exerted into this movie in many ways unimaginable;
Extreme to make a shift of fundamental storyline from mars odyssey to political issue to keep it real
Extreme for having Douglas Quiad of 'himself'to turn on him
Extreme for having his real wife, Kate Beckinsale to become psycho and violent 'wife' to the protagonist
Extreme violence in choreography, pace and soundtrack
Last but not least ..
Extreme on the inventions of dystopian set, advance gadgets and technologies
But the truth is - I LOVE all these extreme factors as exerted into the latest remake of Total Recall. In fact I had a copy of Schwarneggar's memory but I could barely recall, sorry (no hardfeelings)
So Wiseman, guess I'm all ready 100% for your new Rekall mind trip implanted into mine!
Saved to