Workout Video: Total Body Tabata Interval Workout (HIIT)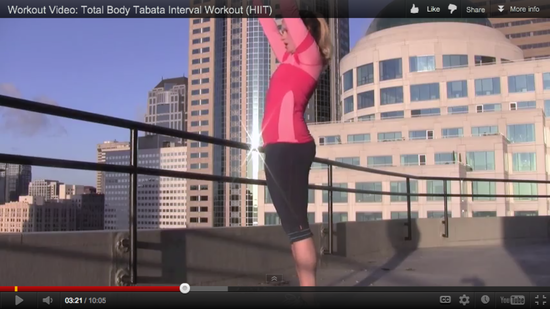 This tabata workout alternates a cardio move with a strength move so you get your heart rate going and you build strong muscles all at once, making it perfect for getting in shape for bikini season!
Tabata protocol means alternating 20 seconds of high intensity work with 10 seconds of rest and repeating that pattern in 4 minute segments. It's one of the most effective ways to burn calories and increase you fitness, plus it's a go to for celebs like Jessica Biel and Vanessa Lachey.
You can follow along and get the full workout with this video and feel free to go through 2 or 3 times if you need an extra challenge. Plus you can more videos and this workout's full breakdown at FitFabCities.com.
Happy Workout!
Saved to