Your Holiday Story....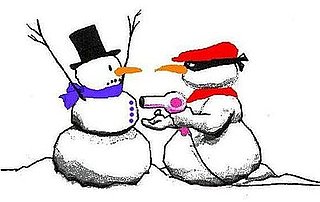 We had all had those holidays which stand out in our memories.  It may be a fabulous memory which makes us all warm and fuzzy inside, to be compared to every future memory and be measured by it.  We all have those holiday memories we'd like to forget---like the year both my Mom and my Aunt felt they had to be the one cooking the turkey and my Mom's turkey imploded. (Seriously...it became a heap of bones and the meat sort of disintegrated)
As children we had ideas about sugar plums just as much as we anticipated the tooth fairy...probably more.  Later in life as we married and somehow combined families, and our family traditions changed.  We created new memories together.  We have had that gift we thought was going to rock someone's world which turned out to be as exciting as a flat tire. 
There are those of us that prayed, pleaded, and made deals with God (or whoever else was listening) to just this one time....get that one thing or to be able to give that one great thing which would change our relationship with someone. 
Of course there are also those times when we all thought "What the heck was this person thinking" when we opened a gift which astounded us.  An example of this was someone close to me, her mother-in-law gave her a retractable clothesline one year, a sink hair strainer the next, and it just went even further down hill after that. (I am not  kidding)  And yes, we try to remember holiday seasons are about giving, not receiving....but still "What the heck!"
I suppose I'd like to think that we all hold onto some memories we cherish and find ways to laugh about those which perhaps fell short.  It is not always so easy.  As a young kid my father owned a prosperous business and Christmas was magical--our living room looked like the Sears toy department had exploded in there.  Then when he became a minister, sold his business and gave those funds to the church, and our Christmas changed dramatically. 
How does a 10 year old go from abundance into being thankful for a birthday cake for Jesus and one small gift?  It was hard, which perhaps explains why I am HUGE about Christmas now as an adult, and why my home has a Christmas tree in every room. (yes even bathrooms) 
The lesson I learned at 10 was not an easy one, it shaped my vision of holidays, and gave me new appreciation for what I had, and taught me that it really is about giving.  It did not prepare me for those who can never be pleased no matter how hard you try, whose expectations are so absurd and unobtainable, or worse---never learned about the gift which really comes from the heart. 
This year will probably be the leanest holiday season many Americans have ever had in their lifetimes.  As a nation we are re-evaluating priorities, learning the hard way that credit cards are possibly either works of the devil--or what saves our holiday from being dismal.  I am thinking that many Americans this upcoming holiday season are going to learn about that gift which comes from the heart, embrace it or simply be disappointed by it.  This woman is hoping that they embrace it.
There are a few of us which have already experienced difficult Holidays.  We are the emotional war veterans of lonely holidays, times when we felt guilty about what we couldn't give or felt guilty receiving something decadent.   One thing we all share is our renewed faith that people do give gifts from the heart and we should be open to celebrate each one no matter how small or insignificant anyone else views it.
While I tend to be a bit cheeky and kid around a lot...it has always been the thing which helped me cope with the emotionally difficult times.  I still make a Christmas birthday cake for Jesus, smile while I serve it, and think about how precious that cake was way back then when it was so hard for me to appreciate it.  That cake was simple...we didn't even have frosting.  My cake now is decorated on the top with chocolate chips.....why?  Because some higher power gave us chocolate and I am going to celebrate it!   Why can't Jesus can take credit for chocolate?   Several years back my mother  began making gingerbread men for Christmas...anatomically correct gingerbread men....and YES even a preacher's wife can be cheeky.   (now you know where I get it from)
SO---I am asking you to consider and ponder your Christmas memories and share them with us here.  Sharing a painful one helps you heal...sharing one that was really meaningful makes you appreciate it even more. 
Then...read each other's memories because they will remind you that sharing them with the people close to you is even more important.  This is your dress rehearsal for the upcoming holidays.  I am hoping you will create a gift from the heart and share it with those close to you in the holidays to come.  
And remember....it is okay to be cheeky.   Humor heals.
Saved to