Your Morning Dose of Hagel Slag
Good morning! I wanted to share this photo of waffles with Hagel Slag (Dutch chocolate sprinkles) that the hubz posted on Facebook this morning. This weekend I made waffles, and he decided to finally try the Hagel Slag (haw-gull schlawg) that I brought back from Amsterdam. The results are in:  it was totally delicious.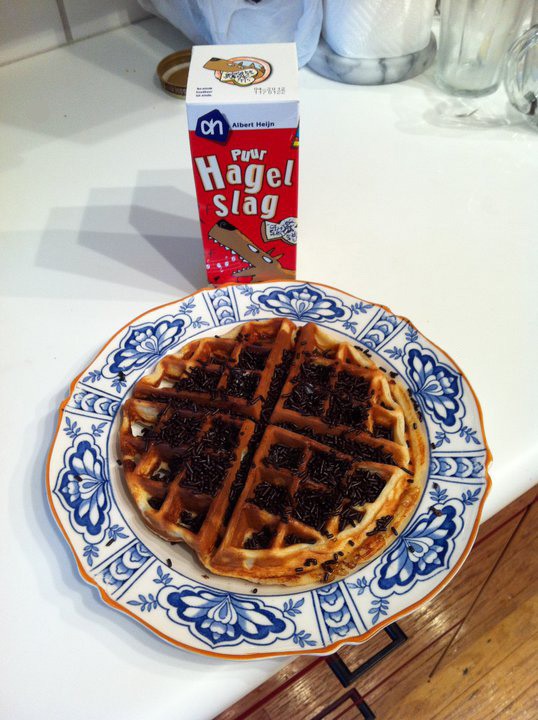 I make waffles with nonfat plain yogurt in place of much of the milk, which gives them a buttermilky tang, and always separate the yolks from the egg whites to keep them fluffy. How do you make your waffles?
Saved to