daddy...why is my buddy in the sink?
Ruby would like to know why her Buddy is in the sink and wants to know if she's next for a bath.
I love how her expression is similar to her Buddy in the sink.
Ruby is our only child... err, dog. She's the best dog one could ever ask for. She spends her time giving back to the community by way of therapy dog work.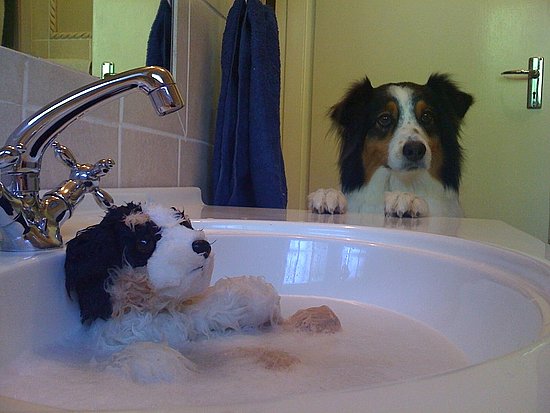 Saved to