i can't stop feeling i am pregnant..am i?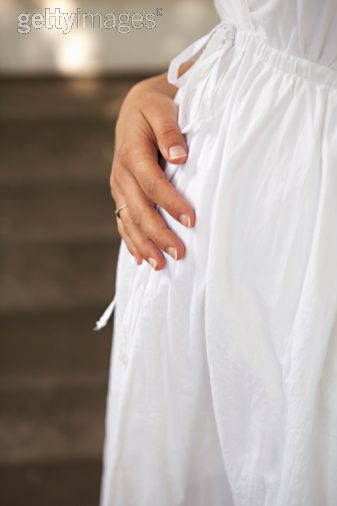 Easy to tell meto go see a doctor, but i am afraid to!, whatever the answer will be, nothing will satisfy me!
ok, when i think it allover again, i don't think i might be pregnant while i've just had my period. but my period came 5 days late (which never happened before), only lasted 2 days 1st day was spotting, second day lighter than normal, third day it just disapeared! 1 spot all the day long!
Last timei had sex with my bf was in the perfect timing 10-15 days after mybefore- last period last month, but i got my period that month as i abovementioned.
I don't know what's wrong with me?! i just feel i am pregnant, i can't eat a thing although i am so hungry for salty food, but once i eat a cheese sandwich i feel like i ate a whole lamp! can't stand any sound, any smell, anyone, i miss my bf so much, but imaginning i might see him tomorrow just makes me wants to throw up. i can't concentrate, i cry for nothing and everything, although my period is finished but i feel my body is just exhaustedthe same way it is there, yesterday i went for shopping with my sis and i ended up buying baby cloths although none of us is prego or have a baby..
i know i can't be pregnant, having my period two days ago, but for god sake what's wrong with me>?
Saved to