inspired by Rachel Bilson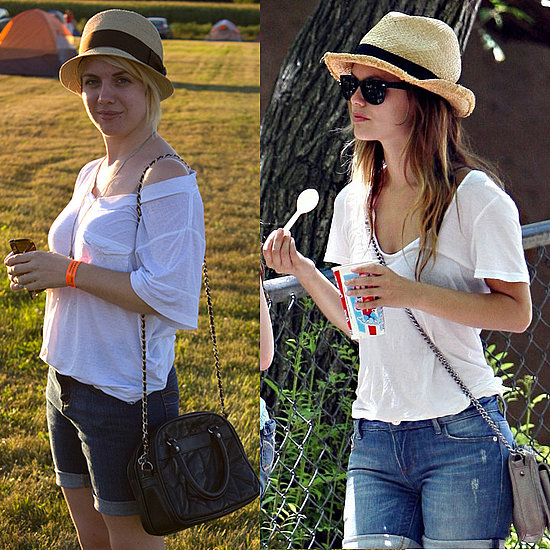 Hat - Brixton (35$) | White T-Shirt - Quiksilver | Blue Jeans cut to make shorts - Thrifted DKNY (10$) | Purse - Thrifted | Glasses - RayBans
 
Rachel Bilson can pull off a garbage bag, she is just so darn cute. This was my inspiration to wear to the Highland Games, a Scottish 2 day festival once a year.
More on my blog.
Saved to