Master Bedroom Side Table
Awhile back I bought this side table at an auction.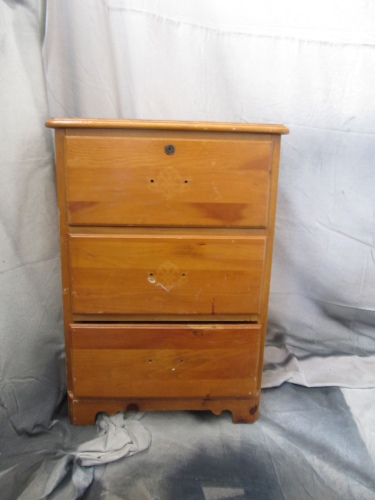 I got a little lazy and soon realized that the knobs on the piece was a funny size and a normal sized handle wouldn't work and I didn't feel like filling the holes so I just painted the entire thing white including the original hardware.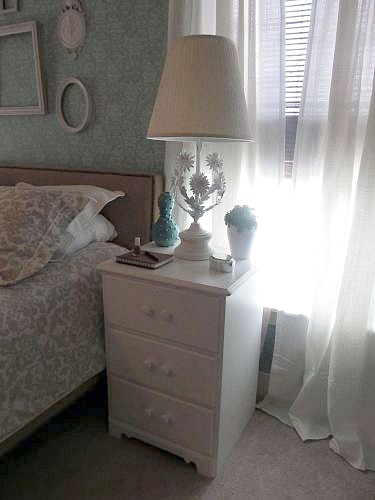 It worked for awhile, I mean afterall it was better then the before!  Last week I was at Mendards looking at their hardware and found some cool pulls that were on clearance.  A lightbulb went off and I bought 6 pulls, came home make a quick stencil and grabbed some old paint.
The final result...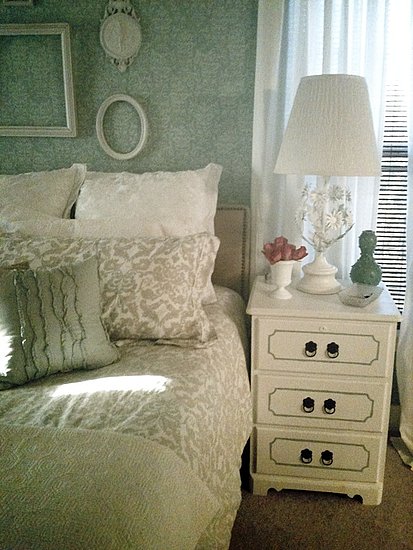 Much better!!  If you'd like to see more of my before and afters please feel free to go to my blog, www.housetoyourhome.com!
 
Thanks so much!!
Saved to